"Smart Home" is something many of us associate with the Jetsons. But let me tell you the future is now. With a high speed internet connection today's technology allows you to start connecting many of your most used appliances and security features.
With such large leaps in tech over the last few years, many of the devices are no longer futuristic or exclusive to the wealthy. Smart Homes utilize the Internet of Things allowing all devices on your network to communicate with each other. With this technology being available to the average consumer, were looking at a very convenient and safe future.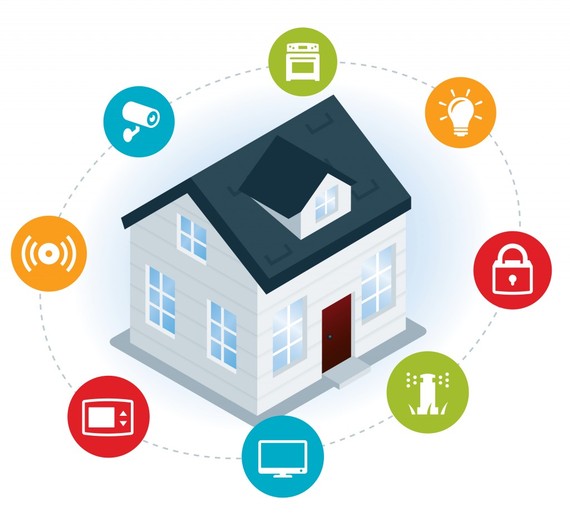 Home Automation for Security

Security cameras are nothing new, but home automation takes security one step further, with options like high-definition video monitoring, window and door sensors, motion detectors, an alert siren, and push notifications straight to your smart device if the alarm system is ever triggered. It even allows for the peace of mind of checking door locks remotely, to make sure things are secure, even on the days you rush out the door without double checking that it was locked behind you.
Home Automation for Safety

According to the National Alliance for Caregiving, 9.3 million Americans find themselves taking care of aging parents. The newest technology lends a hand for those who wish to remain independent in their own homes. Video cameras and emergency buttons can be monitored by family and immediately notify emergency services if needed, even if your loved one isn't able to speak. You can also make sure your own home (and that of your loved one) remains safe while you're away with devices that will send push notifications to your phone if smoke, carbon, or even water sensors are triggered.
Home Automation for Energy Efficiency

Just as your thermostat drives home temperatures to your desired setting, home automation allows you to more carefully manage the power used by lighting and electrical outlets. With your smartphone acting as a remote control, home automation offers the ability to power devices on or off on schedule and control them on the go. You can also track usage in real time, so you'll know when you're driving up your electric bill and where you can cut back, as well as having the ability to power down energy hungry electronics even if you're not home.